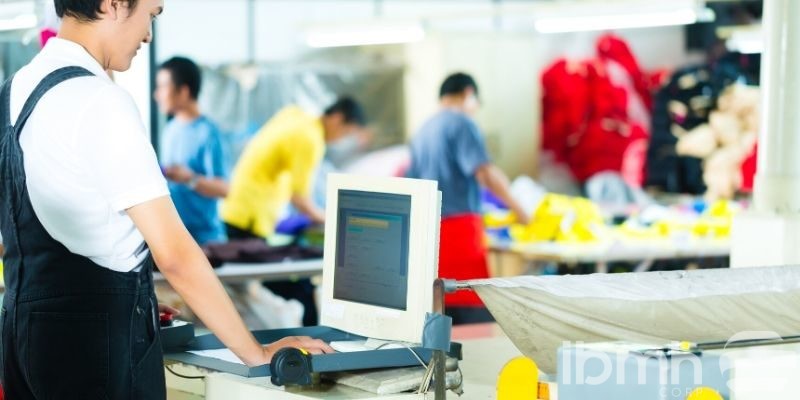 At IBMH we always care about providing an exhaustive quality control that guarantees our customers the reception of their orders in the best possible way. Something that could not be so if you do not have a quality control service in China. That's why today we're going to talk to you about the importance of such inspections. We will see how we conduct them in our company and how can help with the success of your furniture and construction hardware business.
IBMH's Quality Control and Inspection Service in China
At IBMH we always pay attention to the highest quality, and nowadays, due to the instability of the crisis by the Covid-19 pandemic, we try even harder. The quality control service in China becomes basic. If all the steps are followed, the customer will receive the product in perfect condition. No re-manufacturing will be required to return what they have received in poor condition.
The quality of a product must be thoroughly tested to ensure that it exceeds the necessary specifications of the company and that it also meet with the quality standards set in the country. IBMH's controls cover the needs of all companies that want to import from China safely.
The quality control that IBMH offers in all products
Let's take a closer look at the steps in the 'on-site' Quality Management and Control System in China, which ensures the highest quality of the final product:
1 Sample Inspection
It starts with client-vendor negotiation in which you specify the type of raw material to be used and its finishes. Then, quality control begins with proper technical inspections. All samples sent to us from factories are analyzed. At this point they certify which are suitable and which are not.
2 Inspection at the start of production
It is a Quality Control that ensures that the Chinese manufacturer meets the established requirements. He must do this in relation to the quality of the raw material and the components used.
3 Failure monitoring
Failure monitoring is carried out shortly after production begins. The goal is to be able to solve them before they lead to major problems. If necessary, production is stopped to make appropriate corrections. This prevents unnecessary delays in established manufacturing times.
4 End-of-Production Inspection
Comprehensive inspection of manufactured products, performing random sampling in accordance with ISO 2859 (AQL). The high technical knowledge of our team and the great experience with it, makes this task much easier to manage.
5 Container Cargo Inspection
Monitoring of container conditions is performed. The loading process of the materials is also checked. Finally, the correct sealing of the container.
In addition, at IBMH thanks to our exclusive PMP tool, our customers have access at all times to the entire process of managing their import, as if they were in China at the factory.
The risks of not having a good quality control service in China
What are the problems that may arise from not having a good quality control service in China? Well, basically, these:
Quality problems or failures. The product seems to be well assembled and finished but has defects not visible at first glance. Those failures can be hidden within a production and reach their destination.
If these failures are still hidden, the product may reach the client. Which will make him claim the company.
This type of 'hidden defects' results in a loss of credibility. Consumer confidence in the product and company is impaired.
The consumer, being dissatisfied with the product, can stop buying from that brand. Something that leads to loss of profit and, even worse, not having a good brand image.
At IBMH we are specialized in providing a professional management service for the purchase of furniture hardware and safe construction from China. Our customers avoid the likelihood of receiving failed production batches thus guaranteeing their growth as a professional company. Do not think about it anymore, contact us, we will gladly become your new Strategic Purchasing Management Office in China.